Exton, PA Bathroom Remodeling Contractor
Bathroom Contractor Services in Exton
Exton is a census-designated place located in West Whiteland Township, Chester County, PA. It is located roughly 30 miles from Philadelphia. Exton is home to both the Exton Square Mall and Main Street at Exton, which are huge shopping centers. This makes it the major shopping district in Chester County. With is being Chester Counties Shopping Hub, it is home to many restaurants, coffee shops, and parks. One of the largest parks is called Meadowbrook Manor Park. The park is a small five-acre park with two tennis courts, two baseball fields, and a playground. The Exton Library is the main library in the Chester County Library System and is accessible from the mall. 
Bathroom Remodeling Services in Exton, PA
Your bathroom is a beautiful display that shows that you are proud of your home when you have guests over. HousefittersGC's main priority when performing a bathroom remodeling job is to make the dream bathroom you always wanted a reality. With our years of experience, we can tackle any remodeling job you are looking for to get done on your Exton bathroom. Our Exton clients are always extremely satisfied once their bathrooms receive the proper care and remodeling service that they deserve.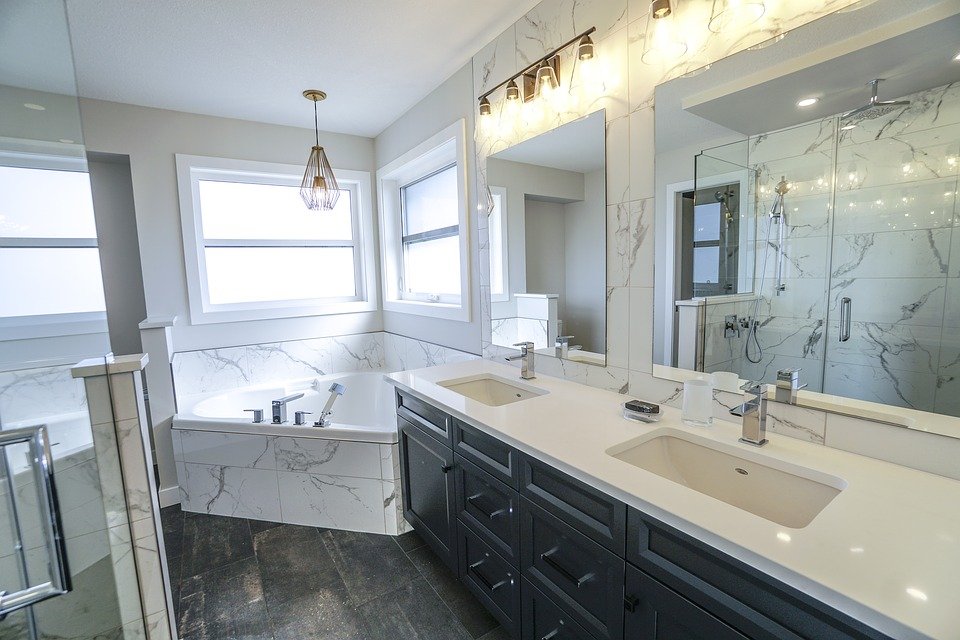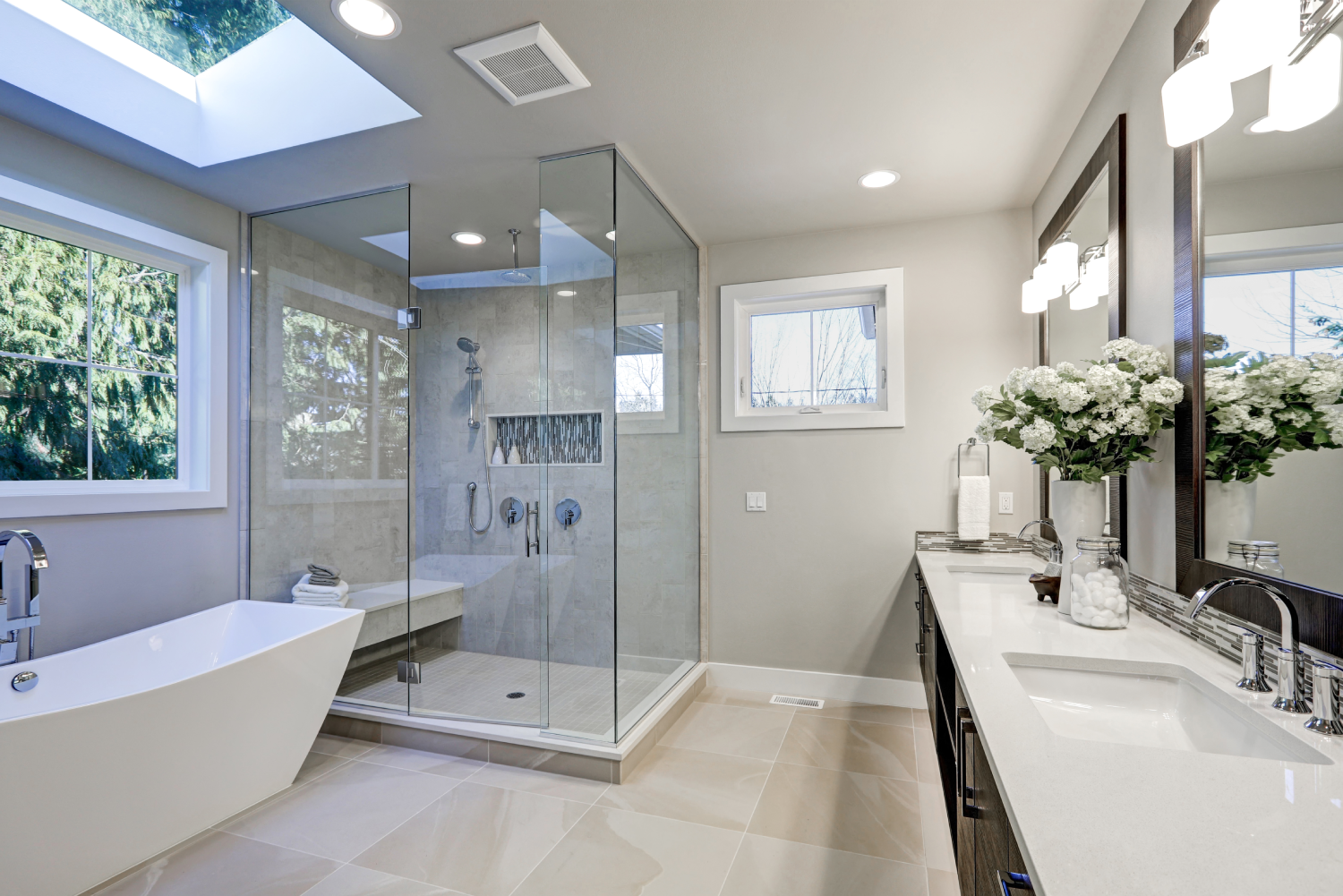 Bathroom Renovation Services in Exton
HousefittersGC has a reputation of being the most sought after bathroom remodeling services in the Exton area. This is due to our contractors getting to know our clients to better understand exactly what the client is looking for. At HousefittersGC, we strive to make the bathroom of your dreams and leave you with a beautiful looking bathroom that you're proud to show off.There are tons of old and outdated homes or apartments that are in need of their bathroom needing to be touched up. Don't wait until issues arise to get our Exton bathroom contractors out there, call today and schedule a free evaluation!
Bathroom Flooring, Tiling, & Renovation Services in Exton
Count on our Exton bathroom remodeling experts to help you choose the most fitting flooring and shower tiles for your new bathroom. In addition, our experienced contractors and carpenters can install heated floors, heated towels racks, linen closets, soaking tubs, railings and handles, privacy windows, wall tile and so much more.
Exton Spa Shower Installation & Bathroom Remodeling Contractor
There's almost never a better way to end a long day than with a relaxing spa shower in the comfort of your Exton home. Our bathroom remodeling team can convert your existing shower into a small, but luxurious spa or build you a brand new spa experience. With our wide variety of shower options, your imagination is the only limit when it comes to what our Exton bathroom contractors can transform your shower into!
Exton Bathroom Remodeling & Bathroom Fixtures Installation
No bathroom in a Exton home is complete without the right fixtures. Whether your bathroom has a pedestal sink or a double sink vanity, our Exton bathroom renovation specialists can help you choose the right fixtures to make your bathroom really come together. Call the bathroom renovation experts at HousefittersGC today to get started with your Exton home's bathroom!
CALL FOR A FREE ESTIMATE. 610.955.8997
The Advantage Of Working With Us:
We charge per job not by the hour and you receive a written estimate before we begin any work.
We are a LOCAL OWNER-OPERATED company
We offer a warranty on all of OUR work including repairs and new installations.
We pride ourselves on our outstanding customer service and client satisfaction.
We can provide LOCAL references at your request.
All of our technicians and employees are thoroughly trained by experts and are held to the highest of industry standards.
We offer same day service and flexible scheduling to accommodate you.