Glenmoore, PA Bathroom Remodeling Contractor
Glenmoore, PA Bathroom Contractor Services
Glenmoore is an unincorporated community located in Chester County, PA. The community spans a total of 12.1 square miles with a population of 8,719. Notable sites include Marsh Creek State Park which offers beautiful views and fishing spots. Glenmoore is home to the Upattinas School and Resource Center. Various eateries can be found in Glenmoore including the Glenmoore Deli and Ludwig's Grill & Oyster bar.
Looking to renovate your bathroom in Glenmoore, PA? HousefittersGC offers professional bathroom contractor services that will elevate your home.
Bathroom Remodeling Services in Glenmoore, PA
The bathroom tends to be overlooked for how important it is to the home. We are in the bathroom every day and any guest that visits your home is likely to see it. A beautiful bathroom shows that you put thought and care into every corner of your home. If you are seeking high quality bathroom renovation services in Glenmoore, PA, HousefittersGC is the perfect fit. Our goal is to make your dream bathroom a reality. Our years of experience gives us the expertise to handle any remodeling job you need in your Glenmoore bathroom. With a close attention to detail and a dedication to our craft, we always provide excellent renovations that our Glenmoore clients love.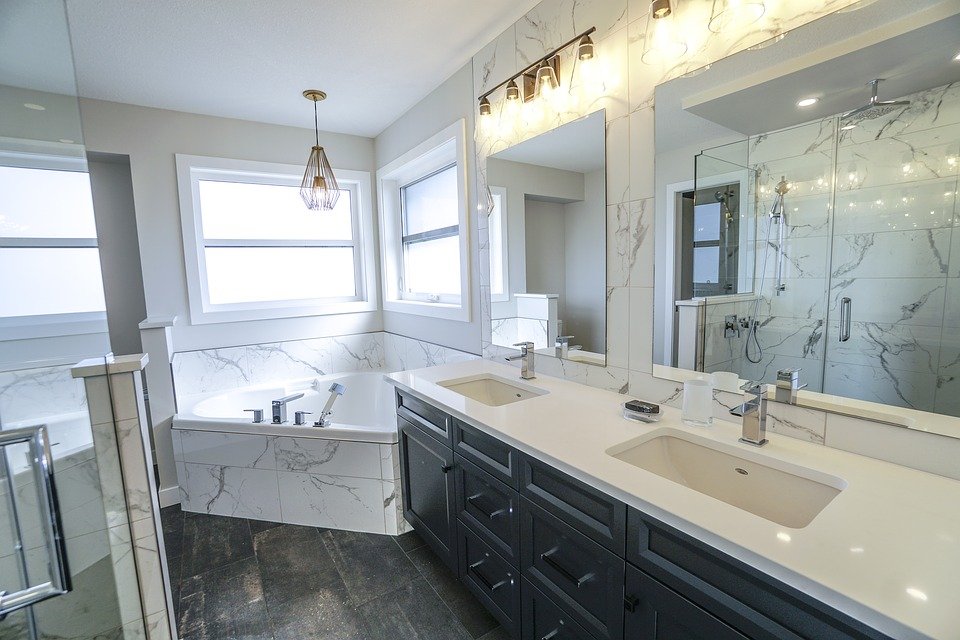 Glenmoore, PA Bathroom Flooring, Tiling, & Renovation Contractor Services
Count on our Glenmoore bathroom remodeling expert team to help you choose the most fitting flooring and shower tiles for your new bathroom. In addition, our experienced bathroom renovation contractors in Main Line can install heated floors, heated towels racks, linen closets, soaking tubs, railings and handles, privacy windows, wall tile and so much more to transform your bathroom into your custom sanctuary.
Spa Shower Installation & Bathroom Remodeling Contractor in Glenmoore, PA
What's better than a relaxing spa shower at the start or end of your day? Our bathroom remodeling team can convert your existing shower into a luxurious spa or build you a brand new spa experience! We have a variety of shower options, so you can choose the model that best fits your vision. Call today to begin transforming your ordinary shower into the luxury staple of your home.
Bathroom Remodeling & Bathroom Fixtures Installation Services in Glenmoore, PA
No home's bathroom is complete without the right fixtures. Whether your bathroom has a pedestal sink or a double sink vanity, our Main Line, PA bathroom renovation & remodeling specialists can help you choose the right fixtures to make your bathroom really come together like you always wanted. Call the Main Line, PA bathroom renovation experts at HousefittersGC today to get started with your dream bathroom!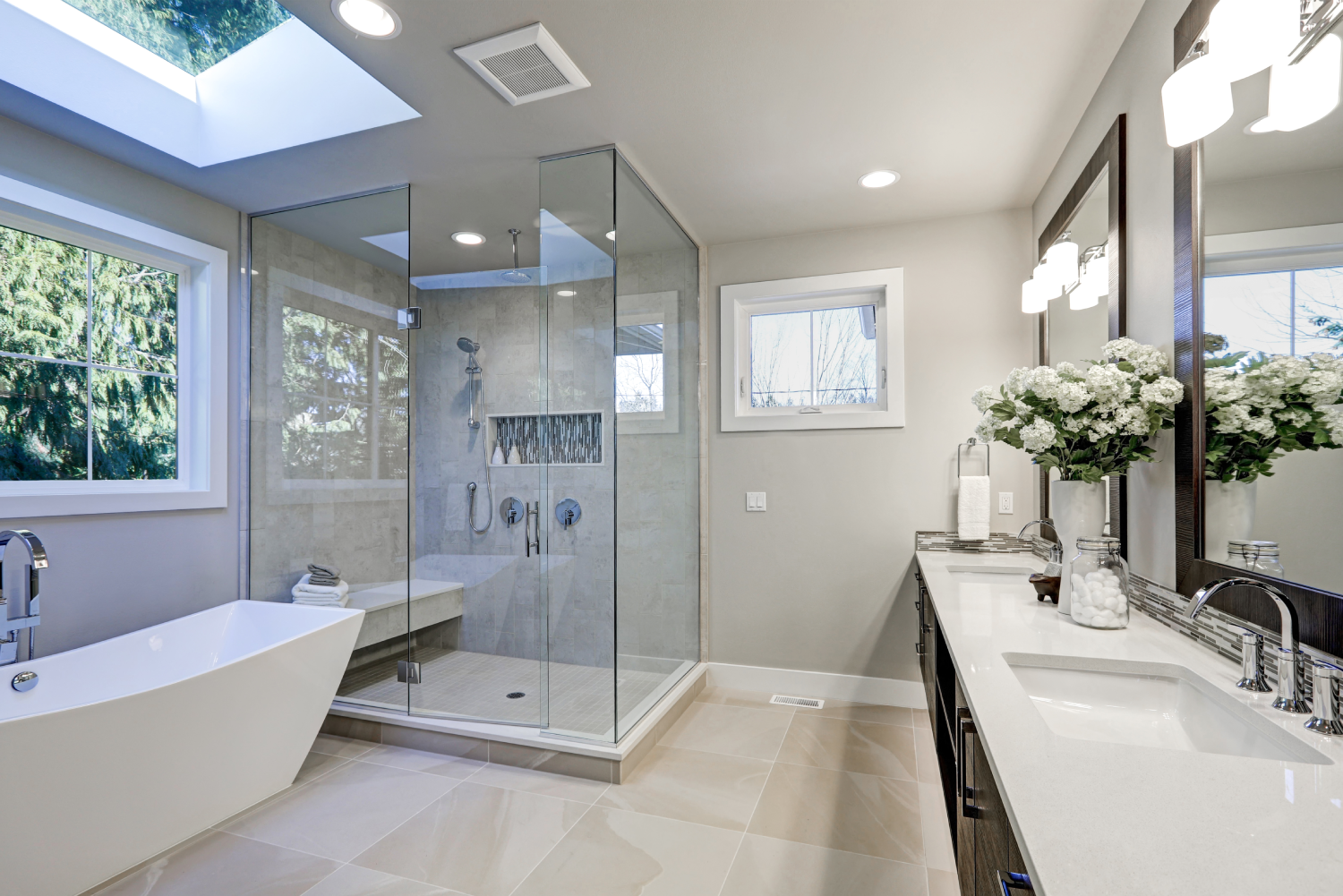 Glenmoore, PA Bathroom Renovation Services
Through hard work and our aim for total customer satisfaction, we have become the number one bathroom renovators in Glenmoore, PA. We work closely with our clients every step of the way so we can build a better idea of who they are and what ideas they have for their bathroom. Our main goal is to make your dreams a reality and build a stunning bathroom you can't wait to show off to guests. In Glenmoore, you may have a bathroom that needs repairs and our contractors are here to help. Don't wait until it's too late! Call today and our expert renovators can help restore your Glenmoore bathroom.
CALL FOR A FREE ESTIMATE. 610.955.8997
The Advantage Of Working With Us:
We charge per job not by the hour and you receive a written estimate before we begin any work.
We are a LOCAL OWNER-OPERATED company
We offer a warranty on all of OUR work including repairs and new installations.
We pride ourselves on our outstanding customer service and client satisfaction.
We can provide LOCAL references at your request.
All of our technicians and employees are thoroughly trained by experts and are held to the highest of industry standards.
We offer same day service and flexible scheduling to accommodate you.